Does it ever feel like you're just talking to yourself on social media? If you find that your followers don't really interact with you, it's time to make some changes to your social media strategy.
Before you decide no one is interacting, take a closer look at your social media sites. How many followers do you have? If you only have a handful of people following your account, it's much less likely that you'll see frequent interaction. The higher the numbers, the more likely people are to respond, so you may just need to boost your numbers. That's a topic for another post.
Once you've determined that you have enough people, it's time to start finding ways to get them interacting. There are literally dozens of ways to do this, but we'll just look at some of the best methods here.
1. Post frequently. No one will pay attention to what you have to say if you are very irregular about posting. They won't even know when to check your account. If you're posting regularly, not only will people check for your posts, the social media site will usually make your posts more visible.
2. Ask questions. People tend to feel obligated to answer a question, so make sure you post questions on your social media. Try to avoid yes or no questions and ask ones that will encourage people to write a sentence or two. For example, "Are you happy?" is not a good engagement question. "What's your favorite place to chill out?" is a good question.
3. Include hashtags. If you want to reach new people, outside of those who have already followed you, hashtags are an easy way to do this. Research relevant hashtags for your business and share your posts with a few of them. You'll be surprised at how many new followers you end up with.
4. Don't sell all the time. Sales posts are a good reason to have social media, but people don't want to be sold to all the time. Make sure you include some fun facts or tips to break up the sales posts.
5. Offer Q&A sessions. Do your customers have questions aobut how things are going or what they want from your product or service? A question and answer post is a great way to give everyone the extra information they need.
6. Respond to comments. If someone leaves a comment on your post or responds to it, you should send them a reply. Don't make it a sales thing, just make sure to acknowledge their remark and answer them. The more you do this, the more people will realize that you are more personally interested in your customers than most businesses.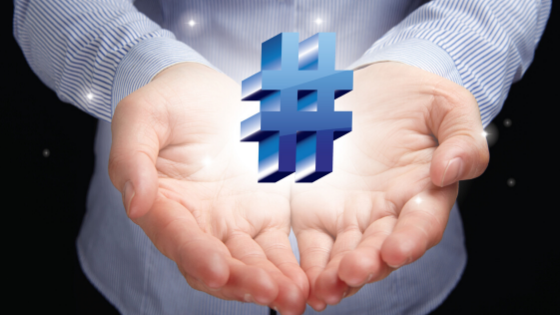 7. Run a contest. Just make sure your contest is in accordance to the rules on the social media platform you choose. People love to win things, so have them post a photo with your product or do something else that will get them involved with your account.
8. Stay abreast of trends. See a new trend forming? Don't hesitate to jump on board! This can help show that your company is relevant and it will also garner more views.
9. Set up a poll. A poll is a great way to see what your clients have to say about specific aspects of your business and they're also wonderful for increasing interaction on your social media account.
10. Ask for help. People are inclined to respond when you ask them for help. Whether it's choosing a new color scheme for the office or finding out what patients feel is most challenging when they visit your practice, you will benefit. So will your engagement levels.
11. Share relevant content. You don't have to post only your own content. In fact, it's a good idea to avoid that and to focus on providing great content, regardless of where it comes from. Go ahead and share videos and links on your social media, to help provide more value to your patients. Not only will they appreciate it, others will notice and start paying attention to your account, too.
12. Offer free resources. Giving away a coloring page for kids (or adults), a checklist for patients, or other free things that will help them prepare for their visit is a good way to increase interaction with your social media. You can also ask people to share their completed checklist, coloring page, etc. while tagging you.
13. Set up a challenge. You've likely seen the challenges to post 5 black and white images, or photos of yourself as a parent. Why not do a challenge that relates to your practice? Have people add a specific hashtag or tag your account in their responses.
14. Mix up your media. Just posting text is boring and rather limited in today's world of multi-media. Instead, make sure you post images and video to help increase the visual interest of your posts. These types of posts are also more likely to be shared.
15. Pay attention to the graphs. You can use analytics or use the social media's own analytic system to see exactly what people like to see most. It should rapidly become apparent when your audience is online and how they respond to different types of posts.
Does this all sound overwhelming and time consuming? It does get easier with practice, but it's important that you stay focused and consistent on your social media. If you would rather turn it over to someone else to handle, then we are here to help. Just click here to learn more.